The Nashville Predators surprised many fans, pundits and other team executives by using their first pick in the 2012 NHL Draft (2nd round, #37) on a well-known but generally untested commodity, Stefon Zolesky. Stefon is best and most-recently known as the revered City Correspondent on Saturday Night Live's Weekend Update.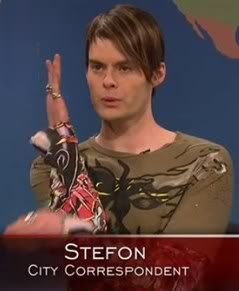 In response to a media question about his knowledge of his new hockey home, Stefon seemed to be very much on top of the cultural scene in the Music City, stating emphatically: "If you're looking for a fun night out for the family, I know the place to go. The hottest club in Nashville is... Poke Check! Poke Check, a pre-Cambrian neo-Nazi sleepover self-cutting lovefest, was founded in 2007 by current Czech Republic Prime Minister Radek Bonk along with a group of Tea Party zombie squatters on 'bath salts' at the base of the taxpayer-funded roller-coaster sculpture at the end of Broadway. This club has everything -- gummi Jesus fish that rain from the ceiling, twirling backlit Martin Erat silhouettes, and an All You Can Eat Zone where they inject nacho cheese directly into your veins. You also get a free voucher for a hot dog with each $3,000+ season pass to the club. Who's that over there? Taylor Swift? No. It's a shirtless, glitter-covered Barry Trotz looking for hot prospects. And be sure to check out The Five Hole. It's a special dance room that features manbonis.... Manbonis are that thing of where you put copper scouring pads on the bodies of midgets and David Poile attaches poles to their backs and scrubs the dance floor with them." Welcome, Stefon!
The second-most surprising Predators pick came in the Sixth Round at pick #172. Although previously drafted in 2007, the Predators again somehow drafted Antti Pihlstrom.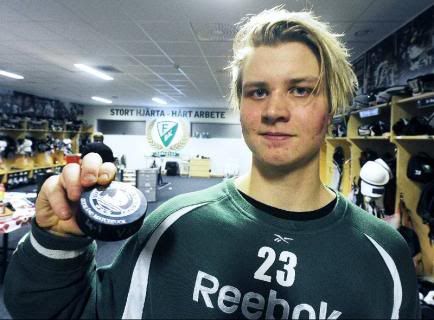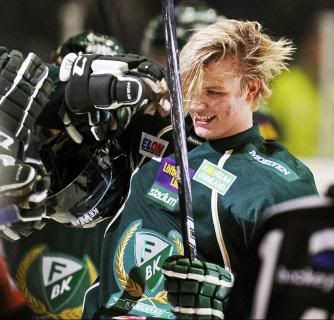 Pihlstrom said that he was focused on hockey now and that his wild synth-infused rock-and-roll days were over. "I [have to] look forward now. With government restrictions on CFCs, [the] cost of maintain[ing] my hair for musical performances [is] too much." With royalties still coming in from past hits like "I Ran (So Far Away)" and "Space Age Love Song," it shouldn't be a problem for the blond bomber with the wicked right hand to set his sights on hockey greatness. Welcome (back) to Nashville, Antti!
[IMPORTANT NOTE: Much love and respect to the new draftees, Pontus Aberg and Max Gortz -- welcome aboard, and we're excited to have you; many apologies to Saturday Night Live, Bill Hader, Little People everywhere (I was just parodying SNL's parody), Barry Trotz, David Poile, Radek Bonk (the faceoff master), Antti Pihlstrom and A Flock of Seagulls. But not Taylor Swift.]