Jim Balsillie's legal representative, Richard Rodier, discussed the impending sale of the Nashville Predators on 104.5's Sports Zone today.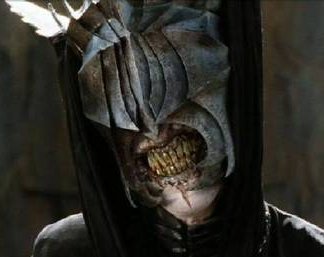 Don't be fooled, he sounds a lot smoother on the radio...

When asked why Balsillie is purchasing the Preds, the answer was, "this is a tremendous team with a tremendous front office", focusing solely on the on-ice product, and not a word about the local market. One thing that was notable was Rodier's well-informed discussion of the Predators deep stock of talent, both at the NHL and minor-league level. When it comes to the on-ice aspects of this deal, you could hear the enthusiasm coming through around acquiring such a talented, young team. According to Rodier, Balsillie's silence up to this point is due to the constraints of a Non-Disclosure Agreement as part of the sale. As initially stated, it sounded like the Predators had requested that silence of Balsillie, but when pressed on the topic, Rodier characterized it more along the lines of usual procedure since Balsillie isn't the actual owner of the team yet.

The motivation for buying the Preds was constantly put in terms of the quality of the team and the front office that puts it together, and about the opportunity to win the Stanley Cup. When asked about relocation, Rodier quoted the well-worn dictums that before the team can move, the lease has to expire/lapse and the NHL Board of Governors needs to approve the move.

Rodier was hopeful that they could complete the transaction by the end of the month, in time for free agency, and was adamant (quite properly) that all decisions up until that happens remain with current owner Craig Leipold. While many fans would want some assurance that GM David Poile can spend some cash in the even that the sale doesn't close until sometime later on, Leipold would be foolish to take on that burden prior turning the keys over.

The bottom line, of course, is that there would be no reason for Rodier to twist his moustache and wring his hands while cackling, "yes, we're going to take your Predators to Hamilton and there's nothing you can do about it!" Rodier said all the right things as the representative of a prospective franchise owner, without making any strong commitments to the city.

As it stands, the burden is on the Nashville community to get out and support this team and prove it deserves NHL hockey. The nature of the arena lease means that there's not much margin for error in that regard, as opposed to teams like Chicago and St. Louis which have seen attendance plummet, but are in no danger of being moved. That makes the "Our Team" movement all the more critical.