Front Page
Recap: 2019 World Junior Summer Showcase
Spencer Stastney and Philip Tomasino suited up for the US and Canada, respectively.
Last week, a bevy of the world's top prospects gathered in Plymouth, Michigan for the 2019 World Junior Summer Showcase. An annual event featuring the United States, Canada, Finland and Sweden, it is often used as an audition for the World Junior Championship come December.
Two of the Nashville Predators' prospects participated in the tournament: Philip Tomasino and Spencer Stastney. Juuso Parssinen, a likely option for Finland in international play this season, is nursing an injury.
Canada and the United States began the tournament with excessive rosters (the U.S. always begins the tournament with two teams before cutting down to one), so scratches are commonplace—even for players that are likely guaranteed a roster spot in December.
2019 WJSS Preds' Prospects Statistics
| Player | Nation | GP | G | A | PTS | SOG | PIM | PP PTS |
| --- | --- | --- | --- | --- | --- | --- | --- | --- |
| Spencer Stastney | USA | 5 | 0 | 1 | 1 | 1 | 0 | 0 |
| Philip Tomasino | CAN | 2 | 0 | 0 | 0 | 4 | 0 | 0 |
Below I'll break down a few clips from each player during the Showcase and then highlight their respective chances of playing in December.
Spencer Stastney [D] - United States of America
2018 Draft - Round 5 - 131st Overall
Stastney suited up for all but one of America's games at the Showcase (the finale against Canada) and fared well for the most part. He rotated partners frequently, playing mostly with Christian Krygier, K'Andre Miller, and Bode Wilde.
There were moments where Stastney (#7) impressed me—mostly via his skating which is his top skill—but there were also some team-wide defensive breakdowns that he was involved in.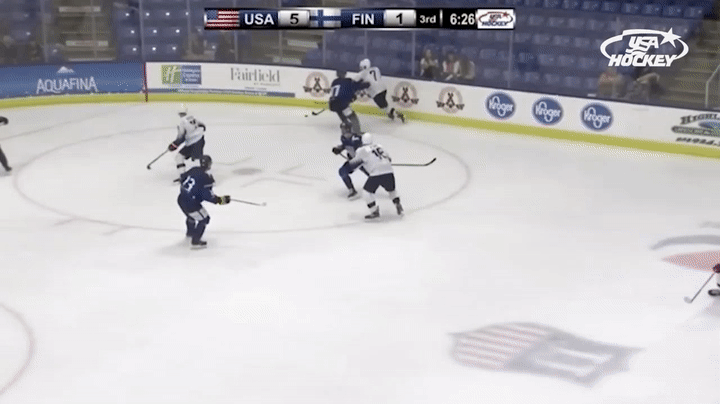 The clip above is of Stastney's only point from the week. He's a conservative player in that he often doesn't float below the hash marks. But he has displayed impressive puck skills below the dots in the past. Simply put, I love this play. He's constantly moving his feet, and he's so elusive that the defender never comes close to good positioning. His pass across the zone to John Beecher is excellent, too.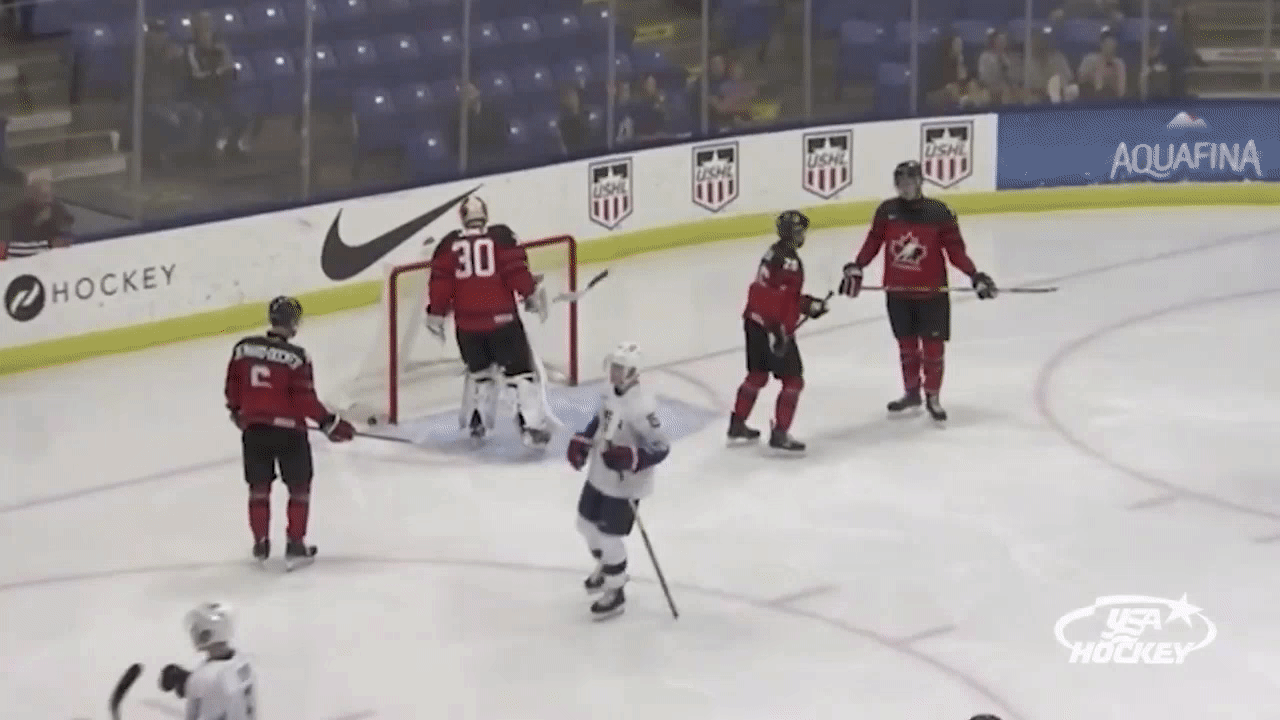 n the clip above, Stastney maintains good position and takes a good swipe at clearing the puck early in the play. But he ultimately gets caught staring at the puck. This goal isn't on him—Nolan Foote had a good shot, but there is a screen in front of the net that no one is engaged with.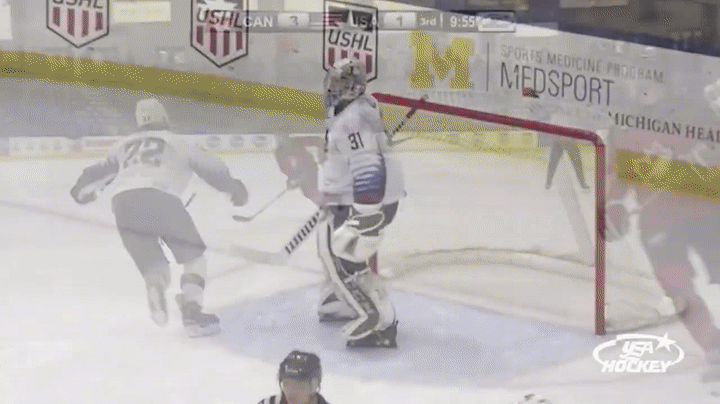 Here Stastney works on the penalty kill. While I appreciate him working to take out the passing lane to his right, Alexis Lafrenière receives an excellent pass and Stastney is caught unaware of his surroundings, leading to an easy, tap-in goal.
Philip Tomasino [F] - Canada
2019 Draft - Round 1 - 24th Overall
Tomasino had a quiet Showcase, appearing in two of Canada's four games where he slotted in on the third line and recorded zero points. In his first game, Canada dug itself into a 7-0 hole against Finland before adding three goals in the second period to finish 8-3.
Tomasino had one of the few notable chances in the first period for Canada:
Philip Tomasino steals and gets a chance in alone, but it's stopped. #OHL #WJSS pic.twitter.com/9vFrGGx7uC

— Caitlin Berry (@caitlinsports) July 31, 2019
He also received some minutes on the power play later in the game, aiding Connor McMichael and Serron Noel in getting Canada on the score sheet against the Finns:
Connor McMichael with the powerplay goal for Canada's third tally! #OHL #WJSS pic.twitter.com/Rue9BUd9w8

— Caitlin Berry (@caitlinsports) July 31, 2019
In his second appearance, Tomasino recorded just one shot on net when he had a decent one-on-one chance on USA goaltender Spencer Knight:
Spencer Knight made a huge pad save. He's been great for the most part today. #WJSS @FlaPanthers pic.twitter.com/B8bNuMP4rj

— Steven Ellis (@StevenEllisTHN) August 3, 2019
Roster Chances
Spencer Stastney
I think Stastney is firmly on the fence and maybe on the outside looking in. The U.S.'s roster is historically similar to that of their last WJSS game, which Stastney did not dress for. At this point, I would consider Mattias Samuelsson, K'Andre Miller, Cam York, Ty Emberson and maybe Christian Krygier locks. That leaves two roster spots available for a handful of prospects.
Philip Tomasino
Tomasino is also tough to project. The benefit here is that, presuming he has the start to the OHL season we anticipate, it will give him ample opportunity to improve his chances.
At this rate, I would consider at least eight forwards close to guarantees for Team Canada: Alexis Lafrenière, Joe Veleno, Kirby Dach, Nolan Foote, Barrett Hayton, Serron Noel, Akil Thomas, and Ty Dellandrea.
---
All statistics are courtesy of usahockey.com.