Daily Links
Friday's Dump & Chase - The S.S. Saros Sweeps Storm Surge
The Predators make a statement against the Canes, former Pred Tanner Jeannot suffers a nasty injury, Vegas and Boston prove they can get past losing to Nashville and more in Friday's links! #Smashville
Nashville Predators News
Nashville Predators 3, Carolina Hurricanes 0: The kids are Alright | On The Forecheck
With the Predators putting so many rookies on the ice this season, we have our own incredible rookies at OTF.  Keegan recaps last night's massive win for the Predators, including yet another special effort from Juuse Saros.
Saros, Predators shut out Hurricanes, gain in West wild card | NHL.com
Saros made 33 saves last night, bringing his season total against Carolina to a nice, easy 97 saves on 100 shots.  That's math anybody can figure out.  
'Our Players Are All On Board:' Preds Show a United Front on Pride Night | Nashville Predators
Besides the big win against Vegas this week, the Nashville Predators put on an impressive and inspiring performance on Pride Night/Hockey is for Everyone night.  Given the current state of things - especially locally - it was great to see all the talk around the evening be positive - and hopefully a positive influence to future fans.  Kudos to the organization for stepping up big.
OTF alum Alex Daugherty reviews what has been a special season for Tommy Novak - the 25 year old second year player for the Nashville Predators.  A great read on an unlikely hero.
Jake Livingstone 'Ready for a New Challenge' With Predators | Nashville Predators
Livingstone made his pro debut last night against the Hurricanes - the college free agent got the chance of a lifetime in his first NHL game.  Read here on how the young player got to Music City.
Renegades of Puck - Episode 742 - NSH vs CAR
A full recap of the huge shutout win for the Predators who move to control their own destiny in the playoff race - and I provide a playoff picture update ahead of the big matchup with Winnipeg on Saturday
Beyond the Boxscore - Nashville 3, Carolina 0
You can also see the full, interactive versions of these charts by visiting the link here - Tableau: Bryan Bastin - 04/06/2023 Nashville vs Carolina
---
The Playoff Hunt - Playoff Rivals and Upcoming Opponents
Kraken clinch playoff berth for 1st time with win against Coyotes | NHL.com
The Seattle Kraken get to the playoffs in year two and have all but clinched the 7th Wild Card spot away from Nashville, Calgary and Winnipeg.  Winnipeg is the only team that could possibly overtake Seattle due to tiebreakers, but it's pretty unlikely.  Which might be ok - I wouldn't want to see the Kraken anytime soon in the playoffs, and the 7 seed should keep them away.
Rantanen has hat trick, Avalanche defeat Sharks to keep pace in Central | NHL.com
The Avalanche had a huge game against the Connor Bedard-bound Sharks, and they sit tied for the Central Division lead at 100 points with Dallas, who they have a game in hand against.  The Predators won't have to face Colorado if they make the playoffs unless Vegas loses out, but Nashville plays their final game of the season against the Avs and that could mean a lot.
Penguins defeat Wild, keep pace in Eastern wild card race | NHL.com
The Wild had a real chance to take a lead for the division title, but have lost three straight games and find themselves sitting at 98 points, behind Colorado and Dallas at 100.  Nashville faces the Wild in the penultimate game of the season - and Minnesota will have a lot to play for.  
Also the Penguins and Predators are hilariously alike in their playoff hunts: both teams sit at 88 points, both are behind two teams at 89 points (the Panthers and Islanders) and both have had to play Mikael Granlund in a significant role.  
---
Hockey is for Everyone
Q & A with Riveters forward Réka DaBasi | The Ice Garden
DaBasi became the first Hungarian player to play in the PHF, and the staff at the Ice Garden interviewed her during the final week of the regular season.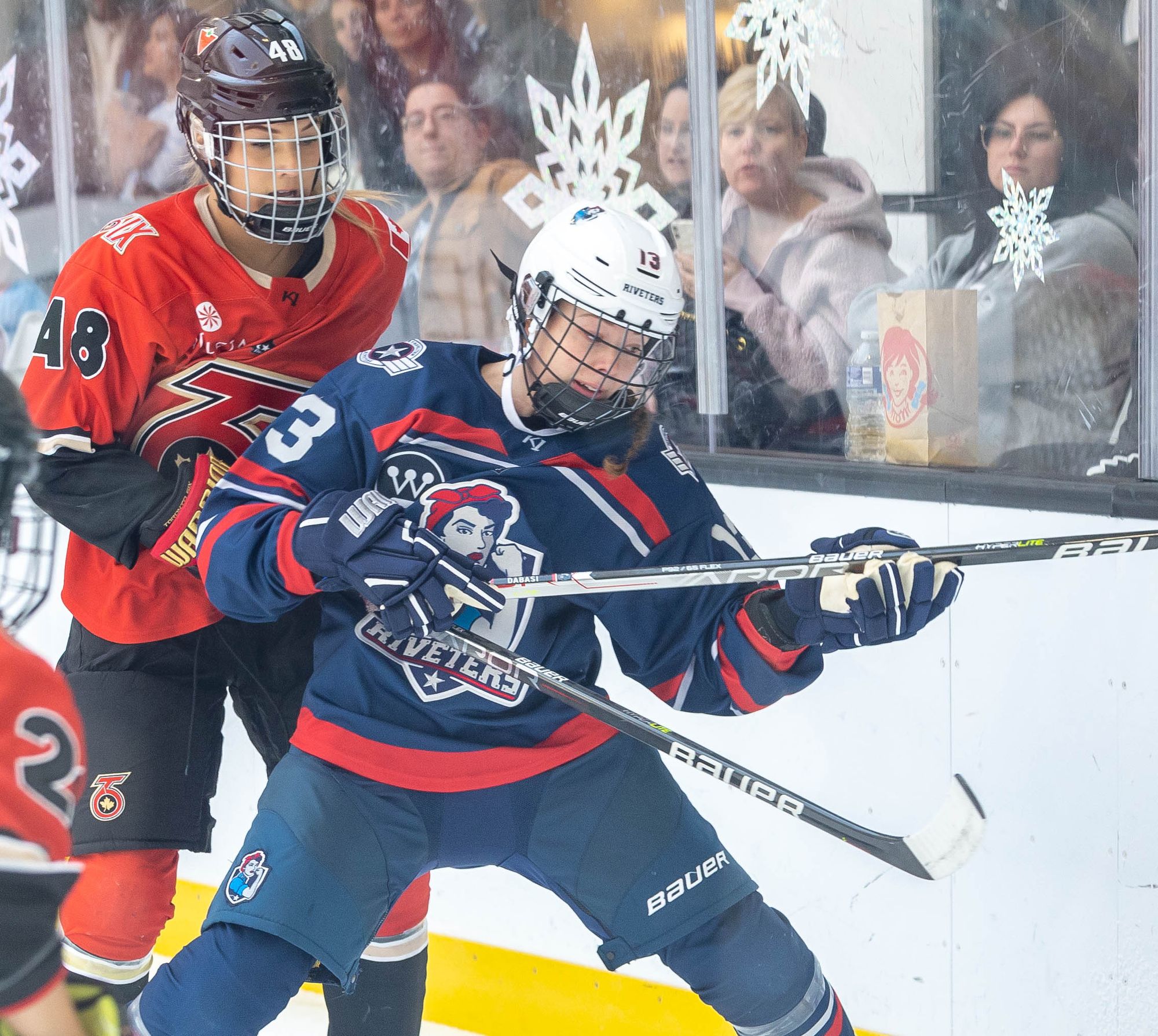 2023 Worlds Preview: Team Czechia | The Ice Garden
The Ice Garden continues their previews ahead of the 2023 Worlds - and next on the list is the bronze medal-winning team from Czechia.
---
Around the NHL
Islanders ease past Lightning, keep pace for 1st wild card in East | NHL.com
If you haven't heard about it already, do yourself a favor and avoid the clip of the injury suffered by former Predator Tanner Jeannot.  It looked bad.  We all hope for a fast recovery and a successful career with the Bolts.
Golden Knights use 4-goal 1st to defeat Kings, gain in Pacific | NHL.com
After suffering a loss to the NHL's hottest team (the Predators), the Knights made up for lost time by rushing out to a fast start and smothering the Kings.  Glad to see that elite teams can get beat by other elite teams and survive, right?
Pastrnak, Bruins edge Maple Leafs in OT for 61st win | NHL.com
Boston continues to make history at 127 points - that's insane.  Toronto looks like they're destined to face Tampa Bay in the playoffs again, and I'm sure it'll be entertaining yet again.
Rangers fail to keep pace in Metro, lose in OT to Blues | NHL.com
Patrick Kane and company lose to the lowly Blues, and boy, you just hate to see it. (Author's note: sarcasm heavily implied.  In fact, the author actually loves it.)
Devils score 8, top Blue Jackets to gain in Metropolitan Division race | NHL.com
Jack Hughes and Timo Meier went off, and boy the Devils are scary.  It gives you hope for what a possible year four post-John Hynes might look like.  Either way, they're playing for first in the Metro - and pulled within a point of Carolina, thanks to John Hynes.
Lyon makes 56 saves, Panthers top Senators to keep pace in East wild card | NHL.com
Florida continues their run to salvage a disappointing (by some expectations) season and sit in the first wild card spot out East.  The Senators, meanwhile, were officially eliminated from playoff contention.
Armia hat trick helps Canadiens end goal drought, defeat Capitals | NHL.com
Peter Laviolette and the wounded-duck Capitals have been out of the playoff race and it wasn't a great showing against one of the worst teams in hockey.  I imagine Lavy's days are numbered in D.C.
Sabres get shootout win against Red Wings, keep pace in East wild card | NHL.com
Buffalo isn't technically out of the playoffs yet.  They're six points out of 8th, but  have two games in hand on everyone else.  Can Tage Thompson - aka one of the Colossi in Shadow of the Colossus - and the Sabres make noise in the postseason?
Last Night's Highlights
Song of the Day
This song is perfect - please, enjoy - Bryan B.