Front Page
Saturday's Dump & Chase: Deviate Towards the Mean
The Predators are a good team and hockey is a game of up and down deviations. They are in the downward part of that trend but this team is too talented to not catch a hot streak for several games this season and deviate back towards the mean.
Oh, and WAAAAR EAGLE!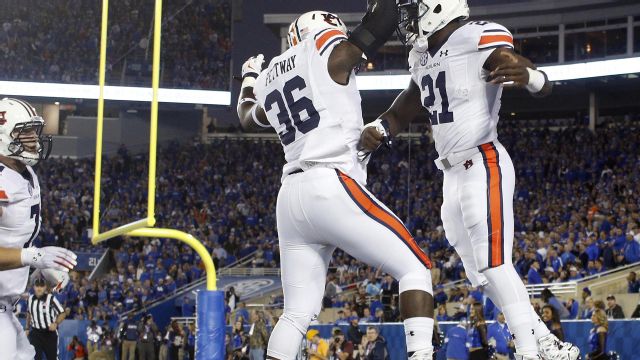 Hockey News
Predators' Ryan Johansen takes pride in playmaking
"I'd be willing to bet that (Johansen) has been making plays since he was 4 years old," Predators coach Peter Laviolette said.
Admirals Fall Hard In Iowa, 6-1 | Admirals Roundtable
The Predators aren't alone at sucking!
Toronto Maple Leafs' Mitch Marner showing he belongs in the NHL | National Post
Matthews, Nylander, and Marner. Why do the spoiled Leafs fans get to enjoy this?!
Reformed bad boy Alexander Radulov has been a hit with the Montreal Canadiens | ESPN
Part of me wants to say I would love to see what would have happened if Radulov had not gone to Russia and stayed in Nashville but then I look at the Preds roster right now and I'm like: "Nah... I'm good."
Best of NHL: Jeff Skinner nears hat trick as Hurricanes beat Rangers | CSN Philly
Jeff Skinner is killing it this season and I love it! He started off so well in the NHL but his first few seasons were ravaged with concussions.
The Highest Paid NHL Referees | The Gazette Review
I don't really feel bad about booing NHL referees anymore for bad calls...
Shannon Szabados 'a leader,' not dressing room cancer: ex-teammate | CBC Sports
Her womanly wiles were just too much for her teammates... Grow up Peoria.
Devils sign 9-year-old for Hockey Fights Cancer night (PHOTOS) | NJ.com
All the feels.
NHL suspends Bruins' David Pastrnak 2 games for head hit | CBC Sports
I would have never expected Pastrnak to get a suspension for an illegal hit. He weighs like 150 pounds.
Buy or sell six NHL surprises: Oilers for real? | USA Today
I think the Oilers can do it. They've got all the pieces to be successful in today's game. They definitely won't keep up the pace they set up with their 7-1-0 start, but they should be right in the fight for the 8 spot.
Decision time: Which NHL teens will stay and which will get sent down? | Sportsnet.ca
Decision time looms for NHL teams with teenagers on their rosters. Which guys will stay in the NHL, and which will go back down to either major junior or the AHL?
NHL - Top 10 players age 34 or older in 2016-17 | ESPN
The NHL is definitely getting younger. But some players in the 34-and-up range have stayed productive. Here are the top 10 thus far this season.
NHL's rookie class is a lot more than Matthews, Laine: 15 making early impact | CBSSports.com
Going a bit under the radar is Sebastian Aho, who has 5 assists in his first 7 NHL game. All of Finland's top line that was so successful in the World Juniors is in the NHL right now.
Hamilton's 3 points leads Flames to 5-2 win over Senators | poststar.com
I completely forgot about Dougie Hamilton when he got traded from Boston to Calgary...